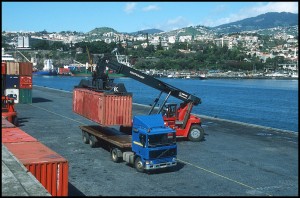 SERVequipment is well active in the Cargo-handling equipment industry, at global level. Thanks to our dedicated team and solutions, oriented to serve Cargo-handling equipment operators and related users, we offer updated and efficient efficiency-management technologies and procedures.
SERVequipment's Cargo-handling management technology is highly interoperable, modular and scalable. SERVequipment operate with more than 2000 international and global Customers and general sales agents, and connects these with some 4,000 forwarders and ground handling agents around the globe.
SERVequipment have the technical expertise and depth-of-business connections within the industry to enable Customers to transition to an e-enabled platform without limiting their market exposure. Our goal is that of providing customers with advanced solutions for the planning, the costing and the contracting of Cargo-handling solutions, in order to optimize performance and revenues.
SERVequipment Cargo-handling management systems, also enables capacity, sales, operation and accounting processes control, throughout customers' entire supply chain. The core cargo-systems for carriers, ground-handlers and general sales agents are completed by applications for business intelligence and Unit Load Device (ULD) management. They also include optimized load planning for freight operations.
SERVequipment dedicated services, in the area of Cargo-handling equipment, are:
cost management studies
contract management optimization
supply chain cost calculation
cost/benefit benchmarking
SERVequipment actions are targeted to guarantee best in class results in the area of:
cost savings opportunities
 new ways to enhance productivity
enhancement of supplier networks to benefit customers fleet
improve the sourcing / supplying chain for aftersales service and parts to maintain fleet efficiency