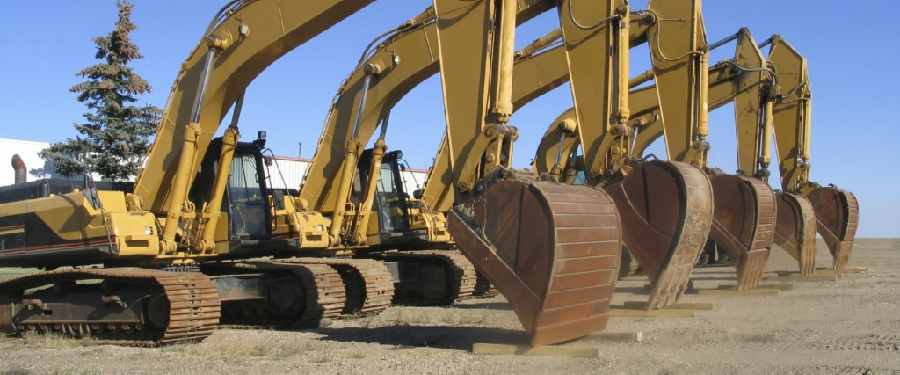 SERVequipment is active in most areas of the construction industry, from civil engineering to mining, and in more than 30 markets around the world.
Our dedicated teams have a deep technical knowledge and a vast experience in the construction equipment industry with services dedicated to delineation of scope, budgeting, scheduling, setting performance requirements, selecting project participants.
SERVequipment is specialized in maximizing the resource efficiency through procurement of labor, materials and equipment, in implementing various operations through proper coordination and control of planning, design, estimating, contracting and construction in the entire process and also in developing effective communications and mechanisms for resolving conflicts.

We follow the guidlines of the Construction Management Association of America and we are thus able to provide exceptional quality while maintaining a balance of costs and time frames.
ServEquipment manages the selection (for purchase, lease or rent) of new equipment (earthmoving equipment, cranes, haulers, concreting equipment), selecting the suppliers considering the customer's requests and the job-site peculiarities, and also the cost managing of service and maintenance of the customer's fleet of machines.
SERVequipment dedicated services, in the area of Cargo-handling equipment, are:
feasibility studies for new building sites with the evaluation of economic impact and convenience of building constructions and infrastructures;
project development and business plan;
cost analysis and economic feasibility breakthrough of urban infrastructures, building sites, civil constructions, business and commercial buildings, industrial premises;
building site assistance and construction process management;
planning, projecting and controlling of non-conventional building sites (special buildings, excavations, open-cut mining, tunneling;
procedural actions and economic impact analysis.
SERVequipment actions are targeted to guarantee best in class results in the area of:
Project Management
Cost Management
Time Management
Quality Management
Contract Administration
Safety Management