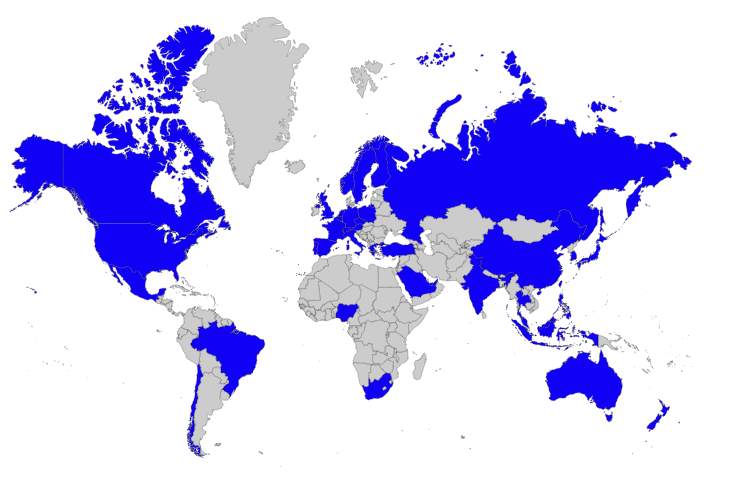 SERVequipment is active in more than 30 countries in 5 continents through a network of branches, consultants and independent professionals.
We are able to offer our services globally following multiple projects in parallel in different geographic areas.
We have a solid, well-coordinated and ever-expanding network of industry experts, consultants and researchers in more than 200 cities throughout the world.
Whether you are looking for a project management partner in Europe, Asia, North and South America, Africa and Oceania, SERVequipment is there for you.